Hotel Info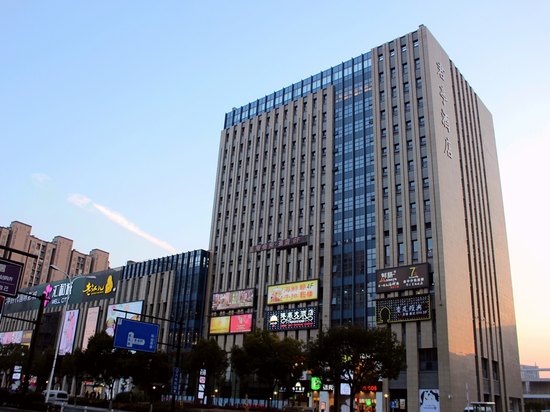 SSAW Boutique Hotel Hangzhou East (Huihe SSAW Hotel)
is located in the central circle of Chengdong new town, which is known as Hangzhou's 'city gateway and city post station'. From Metro Line 1 to east railway station (Metro Line 1) - west exit, turn right on Xinfeng road and go straight for about 400 meters to reach the hotel. It's about 15 minutes' drive from West Lake scenic area.
The hotel is managed by Zhejiang Junting Hotel Management Co., Ltd. It is located in urban boutique and design hotel. The purpose is to create an elegant business trip for guests, emphasizing private, leisure, quiet and relaxed business environment. Southeast Asian style furnishings can be seen everywhere in the hotel, with a strong oriental leisure culture atmosphere; Provide convenient and friendly humanized service, pay special attention to the safety and privacy of guests, set up elevator access card system; The cost-effective experience makes Junting hotel a 'City Paradise' for high-end business guests.
In terms of guest room experience, we cooperated with kinkel brand to develop 'dream of Junting', a healthy and comfortable sleep experience, bathroom rain forest shower and sufficient water pressure, creating a sound shower experience; 37 Inch and above LCD TV, iPhone ? Home, drinks in the freezer, wireless network coverage of the whole library... Is undoubtedly a great enjoyment. Most rooms are equipped with convenient capsule coffee machine, so that you can taste the strong coffee aroma made by yourself; Round bathtub - my SPA; IPhone customized speaker - listen to your heart; These charming product combinations are only for making your stay feel more comfortable and pleasant.
The hotel tries its best to improve the hotel products according to the needs of customers. The lobby bar of the hotel is equipped with aromatherapy, giving you the love of green tea flavor and the function of a book bar. Here, you can also enjoy the welcome coffee or tea carefully arranged by the front desk.
Breakfast price
: CNY68($9.5) / person
Breakfast type
: Buffet